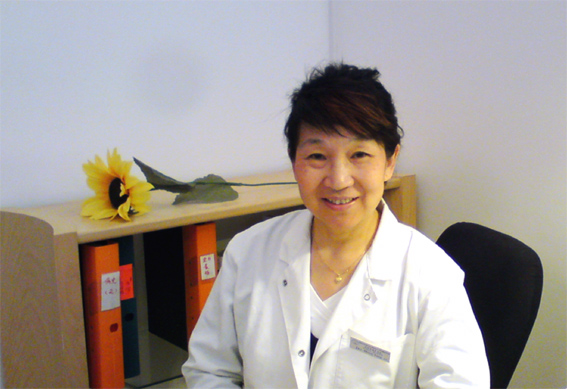 Minqi Yang is head of the clinic. She started her first Swedish clinic in 1996 and has treated thousands of patients with good results. Dr Yang is educated in both Western and Chinese medicine.
Minqi Yang's CV
1978 Graduated as Doctor at Tongji medical University
1986 Chief physician oncology at Tongji medical University
1989 Clinical practice oncology dept.., Hannover medizinische hochschule
1990 Research and clinical practice, oncology dept. Lund University Hospital
1996 Started her own TCM clinic in Lund
2005 Moved the clinic to Stockholm
View Minqi Yang's
certificates
.
"I always view a disease from both a Chinese and a Western perspective to find the best treatment. In fact these sciences complement each other, they are strong in different areas." - Minqi Yang
Over the years, she has dealt with everything from strange illnesses that the ordinary health system have been unable to cure, to common colds, stress, insomnia, depression, anxiety and women problems. Her specialties include allergy, pain in the shoulder and spine, gastrointestinal disorders, women problems, skin problems, urinary wall infection and fatigue.
Scientific publications by Dr. Yang
Repeated immunotherapy using intratumoural injection with recombinant interleukin-2 and tumour-infiltrating lymphocytes inhibits growth of breast cancer and induces apoptosis of tumour cells.
The effect of ionizing irradiation on type I collagen of the tail in growing mice: a histology and electron microscopy study.